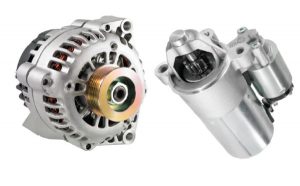 The most common reasons to replace a worn out starter or alternator are due to wiring or a weak battery.
When replacing these parts, you want top quality units that will last. Our OEF3 products are:
* 100% new units
* Manufactured to meet or exceed OEM units
* 100% computerized load tested prior to shipment
What factors contribute to shortening the life expectancy of starters and alternators?